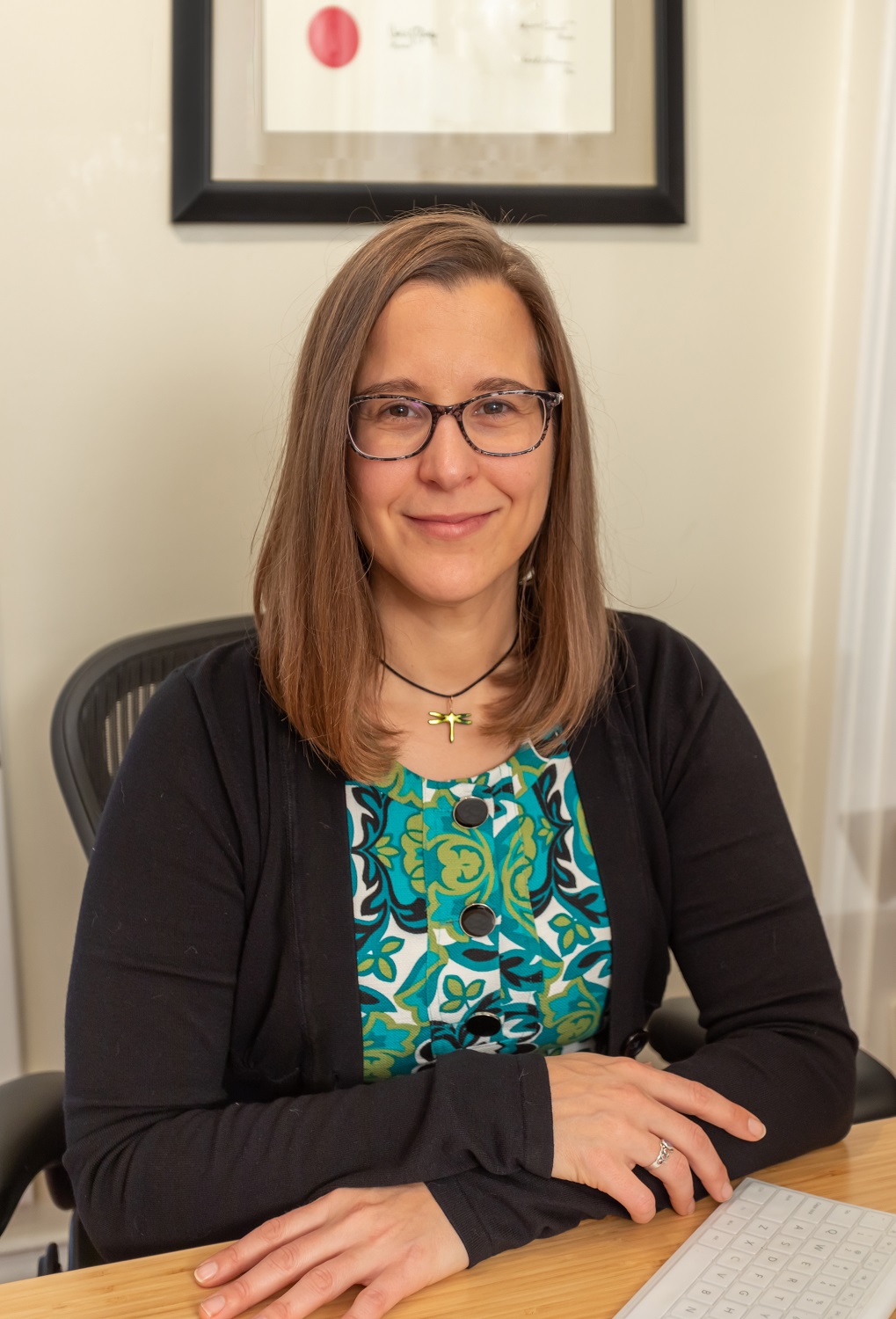 Jessica M. Eure, LPC, BCN, MEd, EdS
Jessica Eure is Director of Neurotherapy and co-founder of the Virginia Center for Neurofeedback, Attachment & Trauma. She personally considers each neurofeedback client's specific needs and matches them with one of the skilled neurotherapists working with the Center. Jessica's primary focus is on overseeing the QEEG process and treatment planning for all clients who are being treated at the the Center.  She provides on-going weekly BCIA-approved neurofeedback mentoring and supervision to the neurotherapists who collaborate with her, following each case through the entirety of treatment at the Center.
She is a Licensed Professional Counselor (LPC) specializing in the treatment of developmental trauma, mood disorders, PTSD and ADD using neurofeedback and psychotherapy.
She co-founded the Center with Robin Bernhard, LCSW, MEd, after attending the EEG biofeedback comprehensive training offered by EEG Spectrum International, Inc. in July 2004.
Jessica is an approved neurofeedback mentor through the Biofeedback Certification International Alliance for clinicians seeking national board certification in neurofeedback (BCN).
For more information on Jessica's mentoring services, please click here.

Education and Training
She holds a Master's degree in Mental Health Counseling from the University of Virginia, and a BA in psychology from Shepherd University. She has experience in the mental health field in both inpatient and outpatient settings.
Jessica is Board Certified in neurofeedback by the Biofeedback Certification International Alliance. She has received extensive training in the theory and application of neurofeedback and QEEG from Brain Science International, EEG Spectrum International, Inc, The Learning Curve, Inc, the Association for Applied Psychophysiology and Biofeedback, Biofeedback Training Institute, and the Behavioral Medicine Research Foundation.
In addition, Jessica has training in Eye Movement Desensitization and Reprocessing (EMDR) and has received specific EMDR supervision.
theoritical orientation
Jessica utilizes Developmental Needs Meeting Strategy techniques & Internal Family Systems theory and concepts from the field of interpersonal neurobiology into her clinical orientation to psychotherapy.
Developmental Needs Meeting Strategy (DNMS) is a therapeutic approach based on what is known about how a child's brain develops within a healthy family. It was designed to treat present-day problems that originated with unmet childhood needs. It has also been used to resolve memories of painful physical, emotional, or sexual traumas.
Interpersonal neurobiology is an interdisciplinary field which incorporates knowledge from anthropology, biology, cognitive science, neuroscience, physics, psychology and systems theory (among other fields) to assist in understanding human experience.
Jessica works from a non-pathologizing wellness model and also pulls from postmodern theories of counseling, particularly narrative therapy. The general principles of this approach include viewing the client as the expert in his or her own life and not presuming that there is one 'true' reality.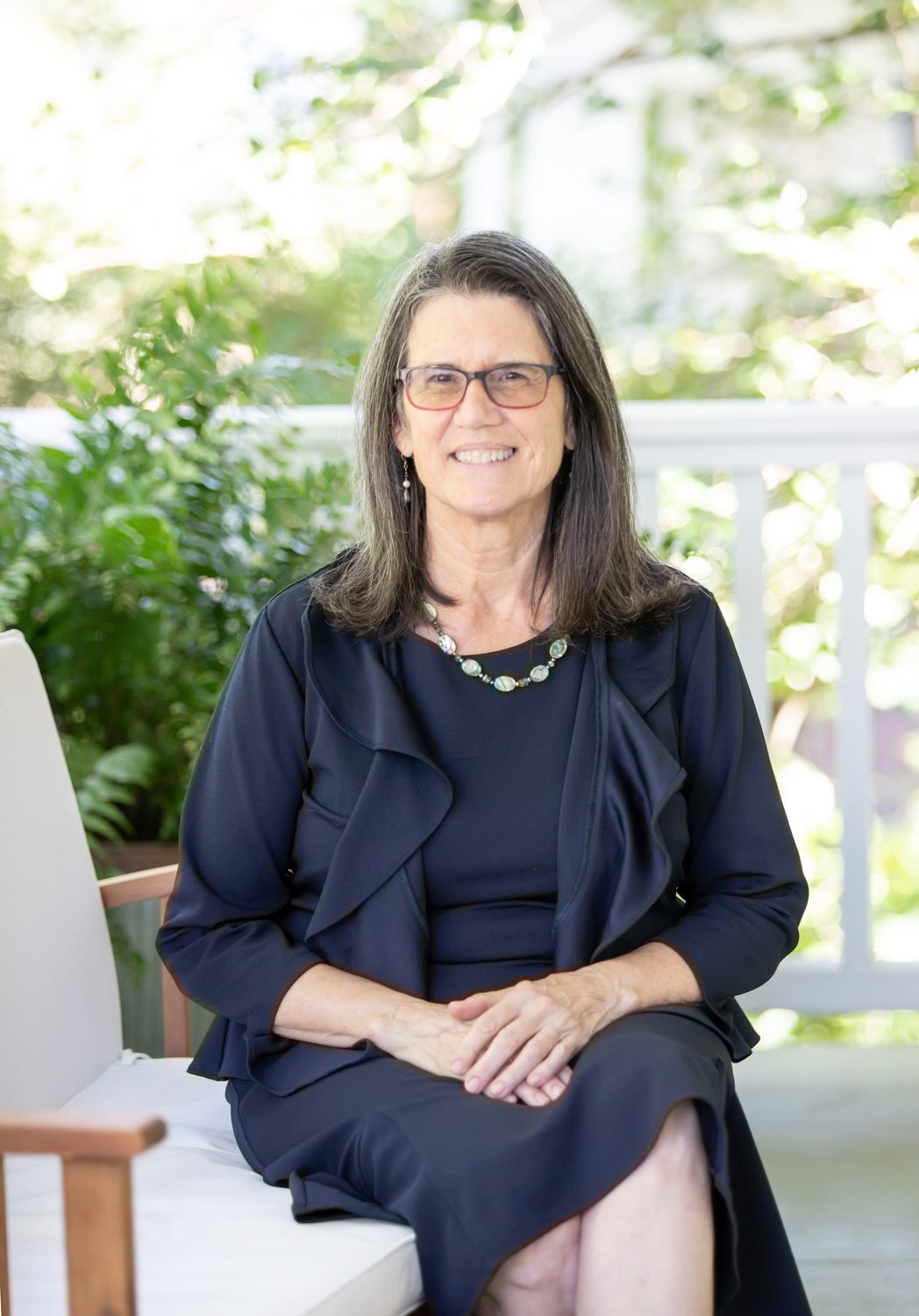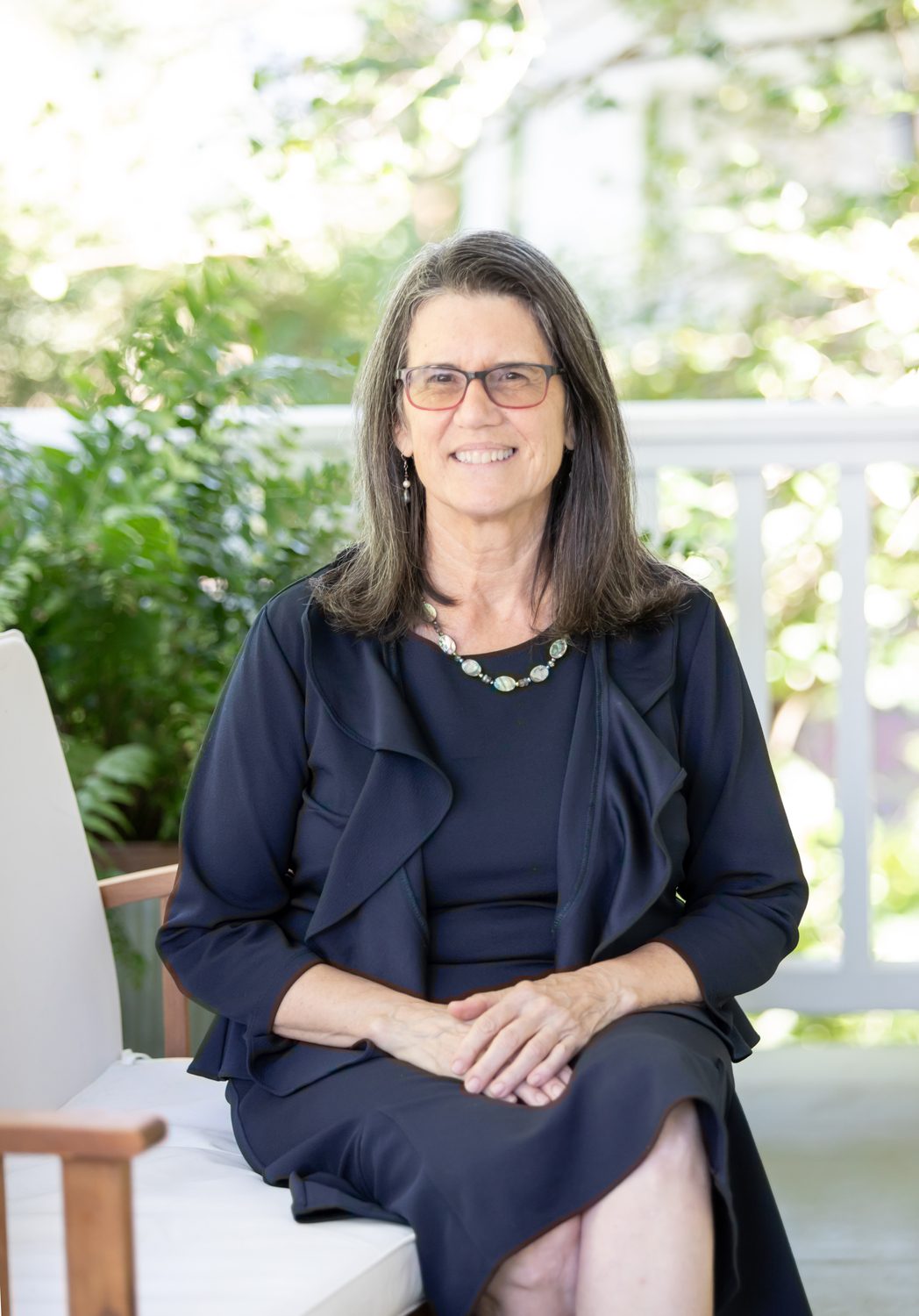 ROBIN C BERNHARD,
LCSW, M Ed, BCN
Robin is a client centered therapist who has offered long-term psychotherapy, Jungian dreamwork, end of life care and neurofeedback for many years. Robin considers the whole person including symptoms of psychological distress, physical ailments, and spiritual concerns. Robin believes that focused self-reflection revives a needed energetic flow of information, emotion and creativity from the unconscious mind to waking awareness that leads to emotional balance, increased empathy and new self-understanding.
As the Director of Psychotherapy at the Virginia Center, Robin offers supervision to other clinicians and to post-graduates seeking supervision for licensure. She offers QEEG guided neurofeedback home training and provides BCIA-approved neurofeedback mentoring. Awakened Mind Meditation groups are the newest addition to her practice, and she is an EEG monitor for some programs at The Monroe Institute. At this time, Robin is not accepting new psychotherapy clients, however, anyone who has been a client in the past is welcome to return when openings are available. Please feel free to call 434-878-3146 Ext. 2.
Education and Qualifications
Robin Bernhard received her Master of Social Work degree from Virginia Commonwealth University in 1985 and her Master of Counseling degree from the College of William and Mary in 1991. She holds additional certifications in multigenerational family therapy, school social work, Jungian dreamwork, EMDR, Internal Family Systems, neurofeedback and Awakened Mind Meditation.
Robin added neurofeedback to her practice in 2002 because many of her clients continued to struggle with emotional and central nervous system dysregulation often unresponsive to psychotherapy or EMDR alone. Robin has participated in numerous neurofeedback training programs and became board certified in neurofeedback through the Biofeedback Certification International Alliance in 2013. She became a certified Awakened Mind Meditation practitioner in 2016 at the Institute for the Awakened Mind and is now offering small group meditation with neurofeedback monitoring.
Areas of specialization are: QEEG guided neurofeedback, life/death transition, Jungian dreamwork, meditation, trauma, and creativity enhancement. She has been practicing since 1985, and worked as a consultant to the Hospice of Western New York, the NYS Department of Social Services, Chautauqua County Head Start and Charlottesville-Albemarle Mental Health Association and Lewis Weber and Associates. She co-founded the Center with Jessica Eure, LPC, BCN after attending the EEG biofeedback comprehensive training offered by EEG Spectrum International, Inc. in July 2004.
Maryann is a Licensed Professional Counselor who is also board certified in neurofeedback. She has been offering neurofeedback and psychotherapy at the Virginia Center for Neurofeedback since June 2016. She has special training in trauma and EMDR.
Maryann has a Master's degree in Professional Counseling from Liberty University. She was a Campus Minister for over twenty years, during which time she had the opportunity to support and encourage students through their transition into college life.
Maryann became interested in neurofeedback after its effectiveness with two of her children who struggled with learning disabilities and adjustment disorder from trauma. Maryann uses a client-centered approach to therapy and enjoys working with clients of all ages.

Akinleye Odeleye, MS, BCN-Technician Candidate
Akinleye Odeleye, MS, has been receiving mentorship in neurofeedback from Jessica Eure since July 2019 and is training and studying at achieve national certification as a Neurofeedback Technician. Akin studied at The University of Western Australia where he received his Bachelors of Science in Neuroscience and Chemistry in 2008. He continued his scientific training at The University of Pennsylvania working as a research specialist examining the role of cellular stress pathways in trauma-, HIV- and antiretroviral drug-mediated neuronal damage and death in the central nervous system. Subsequent to that, he earned a Master of Science in Neuroscience at The University of Virginia in 2018, where he investigated the link between diet and dopamine biology in anxiety and addiction. Akin has been a Charlottesville local since 2012. He aims to provide neurofeedback to help support our clinic's clients in navigating life's challenges. He believes everyone deserves the opportunity to live life abundantly, authentically and exceptionally.
Bettina Wagner is an undergraduate student at the University of Virginia, studying cognitive science and neuroscience. She attended high school in Stuttgart, Germany, where she was first introduced to neurofeedback. During her senior year, she researched and published her findings on the relationship between levels of cognitive processing and reaction times to external stimuli. She was awarded first place at the regional Junior Sciences and Humanities Symposium for her
research. Bettina is interested in understanding the neural pathways associated with certain personalities, particularly the Highly Sensitive Person. She believes that every individual deserves to live a life of fulfillment distinct to their innate personality. In her free time, she enjoys baking, practicing yoga, painting, and reading.
Angela Nemecek-Haag, LCSW (Affiliate)
Angela Nemecek-Haag discovered her passion for helping people through emotional pain and earned her Master's in Social Work at Virginia Commonwealth University. She then went on to become a licensed clinical social worker. Psychotherapy has helped Angela in her own personal healing work. She is honored to be able to hold space for trauma survivors to reduce their suffering and to integrate the remarkable gifts of perspective and empathy that can be wrought by devastating life experiences. Click here to learn more about Angela.